Strategic Design Services To
Elevate Your Adventurous Business
Imagine if you could effortlessly grow your business, become the go-to expert in your niche, and create a magnetic brand that attracts your dream clients. Look no further! With a strategic website design, you'll be able to build your business with ease.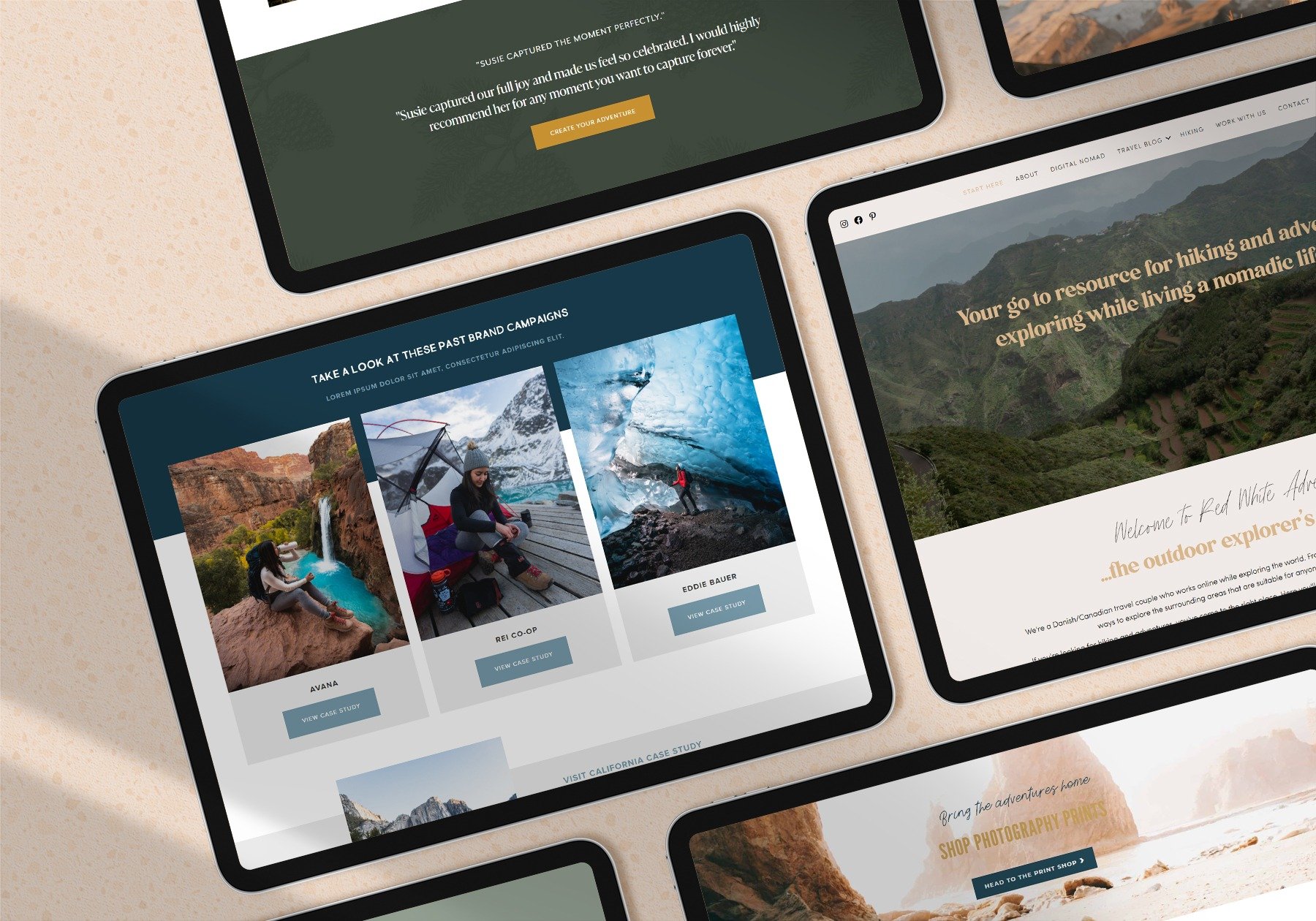 Stand out from the crowd with
+ Handcrafted WordPress website
+ In-depth brand strategy
+ Colors and font selections with personality
+ Copywriting guidance
+ Dedicated tech training
+ Access to video tutorials
- You're tired of wasting your time on DIY design
- You're ready to invest in a space that feels like you
Investment Starts at $6000 usd
We'll dive into your brand identity and create a strategy to help you achieve your biggest goals.
We'll create thoughtful and refined designs to make your website fun to visit and easy to navigate.
We'll transfer your fresh look to your domain and show you exactly how to use your new space.
Gariele is so talented and you can tell right away how much she cares.
"I love my website so much - it's a perfect representation of my brand. 100000% would spend the money over and over again. You helped save me hours and hours of my time."
- Angela, Adventure Photographer
Working with Gariele will be the best business gift you ever give yourself.
"With a million decisions to make every day, the website experience was the one positive constant in my day. I'm obsessed with my new website!"
- Justine, Business Coach
Gariele is a magic maker. We never once worried about our website design.
"Working with you has taught us to trust professionals and hand off tasks to people who can do it quicker and better. The whole process was professional and enjoyable."
- Emily, Adventure Blogger
Ready to make magic? Get in touch!
Frequently Asked Questions